lollies online
now browsing by tag
Lollies are as popular as ever and, despite the sugar police, are the best way to bring fun and colour into any event. Loved by kids (did we mention fun and colour) and adults (sweet, sweet nostalgia) alike, lollies always make people smile. Because we all need a little sugar in our life.
In this article we want to show you how to add a little magic to any event with sweets and lollies. Kids, grown-ups, and anything in between; chances are if you are catering for humans they are going to love lollies. Sure, sugary treats taste great, but there is a feelgood factor involved that just triggers a whole ton of positive emotions. And that's what a party is all about, right?
Party planning with sweets and lollies
Why have sweets at a party?
What do lollies mean to you?
Chances are that when you begin to think about lollies at a party or event you have a picture in your head about what that looks like. Maybe it is full of bright colours or sugar-fueled children. Perhaps a bit retro, or even candy-cane nostalgic. But lollies can be all of these things, or none of these things. You can pretty much say whatever you want with sweets, and any occasion goes.
Consider a bowl of pure white sugared almonds at a classic white wedding. These are a tradition; a symbolic gesture. As sweets go, they lend a certain gravitas to the occasion and they certainly look the part. But what if you replace the sugared almonds with white jelly beans, or candy white mice? What would these have to say about the newlyweds, and how they choose to celebrate this occasion? The colour is still a match, but the contents evoke something different entirely. How about if the bowl was filled with not white but a multitude of competing colours. M&Ms for example.
The are two important points here. One is that colour AND content can help you set the scene and dictate the mood. Another is that lollies can find a place at any event. They can function as design element, conversation piece, ice breaker, and memory maker. They can be understated, overstated, fun, cute, happy, or downright silly. One thing they will never be is boring.
Ways to serve lollies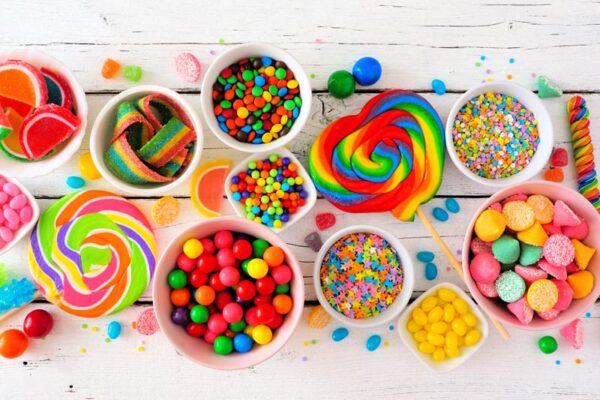 There are many ways to serve lollies at a party, and of course half the point is that guests get to take some home at the end. It is also a question of scale, bearing in mind that if lollies really do make a party then this would include movie night a deux. Or even solo.
So, starting small…
The sweet platter
The candy version of a sharing board, sweet platters have been having a bit of a moment. Lollies don't lend themselves particularly well to a flat surface, although as long as there is a slight lip around the edge then you are ready to get creative. The Victorians (era not area) were particularly fond of sweets and had special platters fit for purpose. Often made of cut glass crystal they were designed to take pride of place on the table or sideboard.
The point of a platter, other than sharing, is variety. And grazing. A little taste, of many different things, to be enjoyed at your leisure. Go for a riot of colours, textures, and flavours. You could also throw in the odd pile of berries or fruit, a few biscuits, and even a few salty bits such as crisps or nuts. the sweet platter is equally at home on family games night as at dinner party for your boss.
The lolly buffet
The lolly buffet is the party equivalent of your local pick and mix station. Quite literally like a kid in a sweet shop. But free! For your guests anyway. Also known as a lolly bar, candy buffet, or lolly station.
Whatever you want to call it, this is a great way to solve the issue of what to serve for dessert. It takes a little more planning, yet involves far less execution, and makes an interesting point as well as providing plenty of insta-moments. If you would rather serve a dessert aswell, then you could consider setting up a candy buffet as a treat station, so that guests can fill their own lolly bags to take home.
You can find out more about creating your own lolly buffet in our article, but here's a few things to think about. You will need a surface for setting up on, as well as bowls and jars for display. Consider tongs and spoons as you don't really want people using their hands. Sweets will need labeling, and it is worth including any allergen information.
Oh, and you might need some lollies. Buying your lollies online can keep the costs down, and with so much to choose from is an excellent source of inspiration.
The pinata
As far as lolly delivery systems go, pinata is possibly the most fun. Not just for kids parties and family gatherings, a pinata can be a great alternative to a candy buffet if you think you can pull it off. Planning the logistics of a large scale pinata for a big event is probably not for the faint hearted but is a worthwhile addition to arsenal of ideas. At the other end of the scale, the mini pinata is also a thing.
In case you have just arrived on Planet Earth, pinata is a hollow container filled with sweets that is strung up so it swings. A traditional game, guests take it in turn to wear a blindfold and hit the pinata with sticks until it breaks and a shower of sweets come tumbling down. It is fun, loud, and can get ridiculously competitive. The ideal icebreaker and an excellent way to get people together and even blow off a little steam. Never underestimate the power of pinata!
Find out more with our post on how to play pinata, or learn how to make a mini pinata.
The lolly bag
The lolly bag is all about party loot to take home. Not just confined to kids parties, any event worth going to doesn't let you leave without a little something to take home. Strictly speaking, the lolly bag is not all about the lollies, however as the name suggests no self respecting lolly bag is complete without a few lollies. Even the swankiest of corporate gift bags should contain a few lollies at the bottom, right? It is the equivalent of finding the very last thing at the bottom of your Christmas stocking.
Lolly bags take two forms. The first is an empty container that you give you guests to fill up from the lolly buffet. You can use paper sweet bags, cones, or even small boxes but just make sure that they can be closed and secured for transport home. The other type is your classic lolly bag, quite often a pre made bag that fits your theme, that is filled with a few little things for your guests to take home. The are usually all identical, or as near as.
What types of lollies should I choose for my party?
Colour
Beyond the obvious blue for a boy and pink for a girl, colour is by far the strongest element to design a theme around. Colour theory is pretty complicated stuff, and our individual reactions to colour is hugely subjective as well as open to cultural interpretation. All that aside, here are some basic colour associations to get you started.
Black is said to be sophisticated and just a little bit mysterious.
White is the colour of purity and innocence, freshness and simplicity, clarity and communication.
Red is stimulating and is the colour of passion and power.
Blue is said to be peaceful and calm.
Green is refreshing and relaxing.
Yellow is sunny and cheerful.
Orange is happy and uplifting.
Purple is the colour of prosperity.
Pink is playful and the colour of joy.
Brown is reliable and dependable.
Pink lollies remain one of the most popular choices, whilst blue lollies often divide the crowd. Or create a riot of colour with a rainbow of coloured lollies.
Texture
Texture is an important part of the eating experience of lollies so it is worth giving more than a passing thought. Offering a range of textures is a good way to make sure there is something to please everyone, or you could make a focus point of one texture. Think about the soft pillow that is marshmallow, or the slight chewiness of jellies and gummies. Jelly beans offer the best of both worlds with a harder shell surrounding the soft jelly inside. Then there is the crunch of honeycomb, or Maltesers. The possibilities to play with texture are endless.
The texture of lollies also directly affects their weight, which is worth considering in terms of how many you get to the kilo, as well as how they may fit in containers or make a pinata too heavy to hang.
Size
As well as the considerations of weight, the size of each lolly will affect how it sits in a jar or bowl. Shape will also make a difference. Lollies come in all shapes in sizes and how you display them will have a massive impact on the overall effect.
Taste
As well as range of textures, think about offering a range of tastes too. Think about how they might taste together, as well as separately. Depending on the overall effect you are trying to create, you may want to focus on one type of taste rather than a riot. Will your guests appreciate sour lollies, or perhaps they would prefer a choice of chocolate lollies. Maybe both together will create an interesting contrast.
Wrappers
For a lolly buffet or platter there are really no limits to the lollies you choose but for a pinata you may wish to stick with individually wrapped lollies. This is no hard and fast rule, and there is nothing quite as pleasing as a shower of M&Ms, but hygiene is still top of mind, particularly post pandemic.
Lollypops
Lollypops belong in a class of their own. Not only are they a different shape, but we eat them differently and even have different associations with them. But really, is there anything more fun than a lollypop? Lollypops make a great display, particularly if you add in a few giant ones.
Gluten free
You may want to think about guests that have allergies and include a separate selection of gluten free lollies.
We hope that this guide to lollies online inspires you to include lollies when planning your next party or event. Some occasions call for lots of lollies and buying bulk lollies online is a really cost effective way of doing it. We have plenty of ideas for putting together your own selection, or you could just make life super easier and go for a ready packed party mix.
---
This article was reproduced on this site with permission from operafoods.com.au the "Bulk Lollies online supplier".
See original article:- Your Number 1 Guide to Lollies Online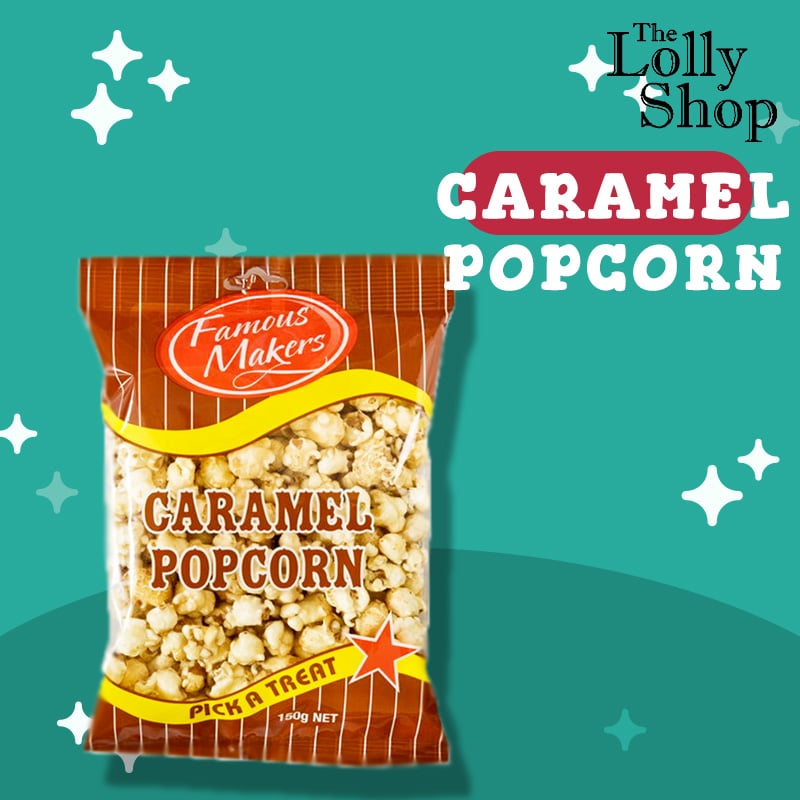 Get some yummy Caramel Popcorn for Movie Night. The Lolly Shop produces delicious and yummy lollies and they distribute a wide ranges of other confectionery including Caramel Popcorn, pink lollies, blue lollies and rainbow colored lollies.
The Lolly Shop distributes bulk lollies to retailers in Sydney, Brisbane as well as Melbourne.  Caramel popcorn is crunchy caramel popcorn that tastes sweet and fine. Caramel popcorn is available in hanging bag, your  wholesale confectionery which is quite considered ideal for impulse buyers.
Caramel Popcorn is perfect for family Movie Night ideas and it is a popular snack food in Australia. This caramel popcorn will increase the fun as it always keeps people lively and energetic. Your family can all share caramel popcorn while watching home movies.
Bulk buy Caramel popcorn 150g  it is popular among snack foods in Australia.
For more information visit our parent company website where you can get a special deal for bulk volume orders. Book your favourite candy products now and get great online discounts. View the product here in our store in the snack food category.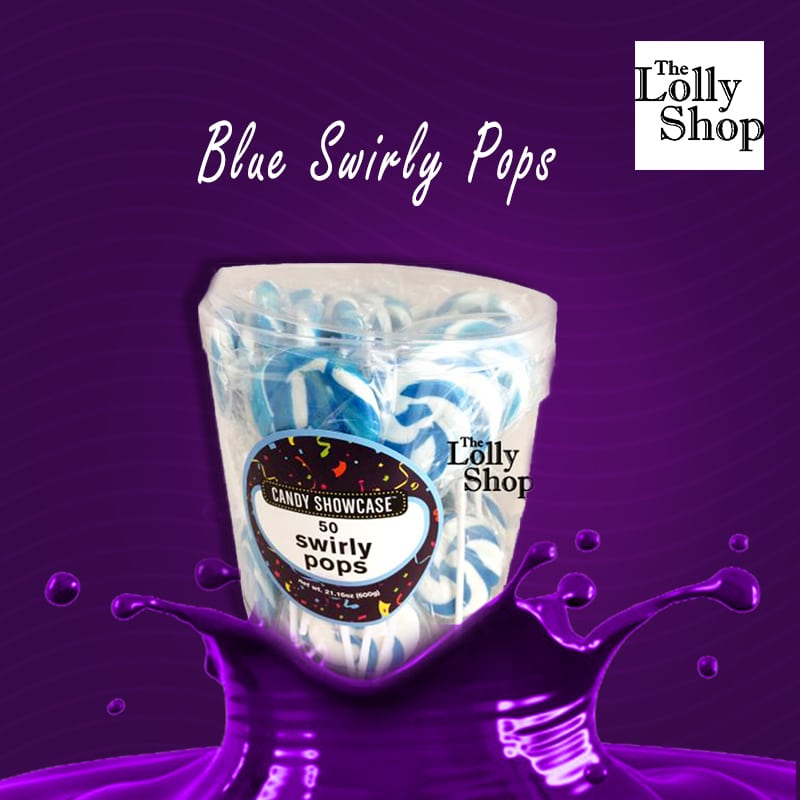 Blue Swirly Pops really do bring a smile for little boys. The Lolly Shop supplies a huge range of classic bulk lollies to retailers in Australia. Also The Lolly Shop distributes a wide ranges of lollies online direct via their web store to most regions of Australia.  Our large Blue SwirlPops are individually packed lollypops and lolliland brand.
Blue swirly pops are amazing lollypops and they will surely bring great smile out on  little kids. These lollypops are quite a favorite among little people.  Your tub of Blue Swirly Pops are blueberry flavored. Plus Blue Swirly Pops make a great counter display pack. These lollypops might help heal sore fingers as well as skinned knees.
Blue Swirly Pops are a colourful big lollypop, that's not only a mouthwatering candy, but a good way to keep kids busy and happy. perfect for a boys party.
Visit our site for more information. Buy your favorite product and avail yourself of our great online discounts on this product.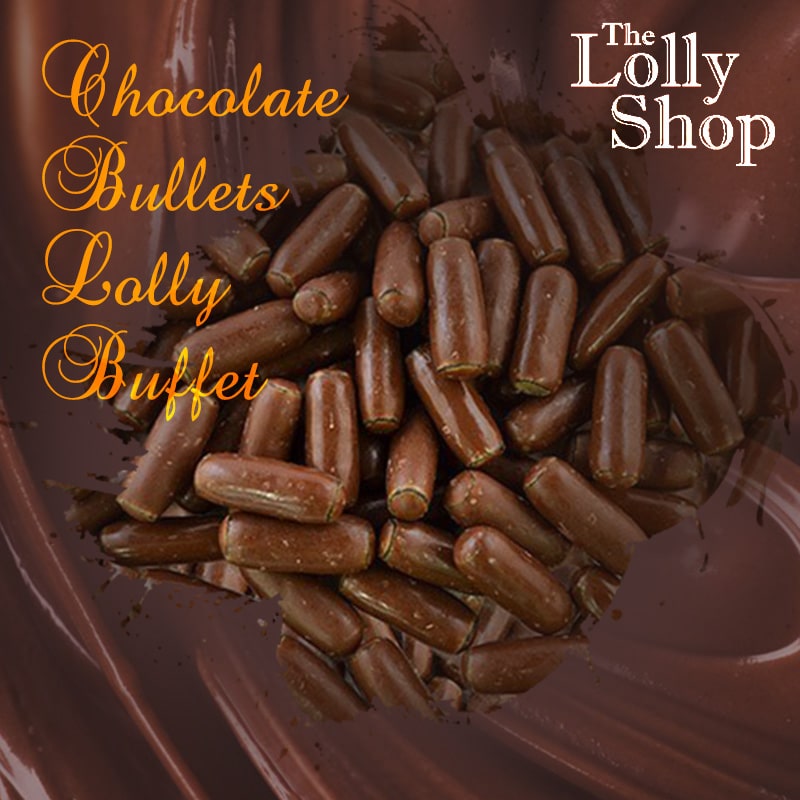 The Lolly Shop produces delicious and mouth watering wholesale lollies. But our Chocolate Bullets for the lolly buffet will surely make your day. Choc Licorice Bullets are very much popular among a fine tasting and superior range. Chocolate Bullets should not be eaten alone as they are very much moorish.
These unique chocolates will easily melt the heart of individuals and make them friendly and warm. Chocolate is recommended as perfect for the soul but the licorice definitely gives it a nice kick that tantalises the taste buds. It is an ideal lolly for stylish functions and perfect snack food for movies at home.
These Chocolate Bullets are delicious licorice rounds coated in tasty chocolate. Buy Chocolate Bullets for your lolly buffet and have them  delivered promptly to the suburbs of Australia.
Visit the lolly Shop's online store to find more details about our bulk confectionery range. Book your favorite product now and avail of bulk online discounts on these products.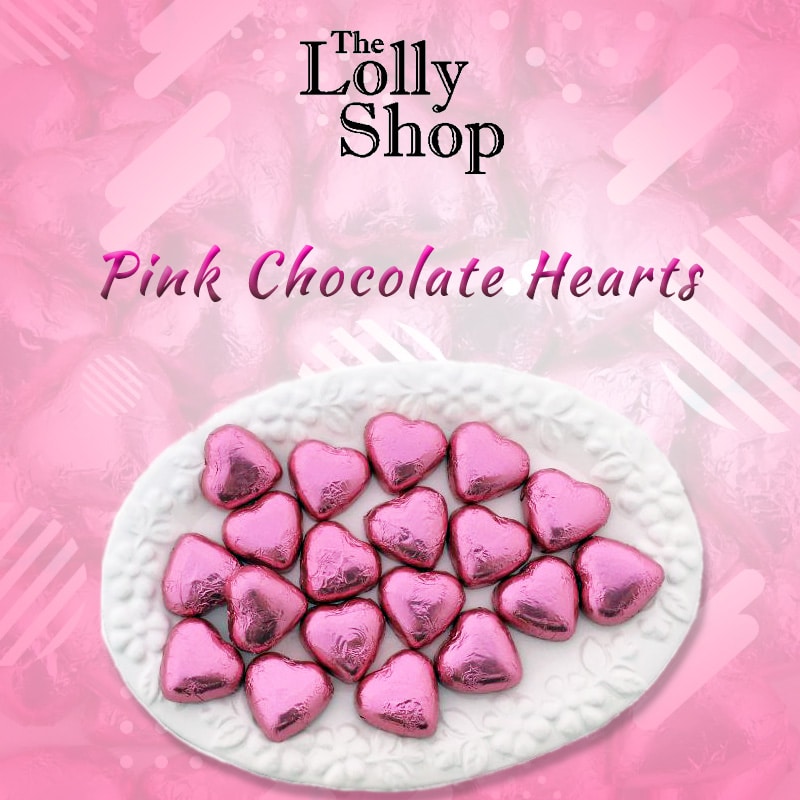 The Lolly Shop produces great bulk lollies and pink chocolate hearts are very popular especially for Valentines Day Gifts. Pink Chocolate hearts are beautifully wrapped in pink foil. Chocolate embraces and cherishes the heart of the people. Ladies love to have chocolate in the form of a heart, particularly pink in color.
Pink chocolate hearts are perfect for the wedding ceremony, table decorations, token gifts, Valentine's Day, decorations for cake, party snacks, promotional campaigns or any kind of social gatherings. It is regarded as a favorite candy for children and adults.
Pink Chocolate hearts can be purchased on line in Bulk Lollies section of Opera Foods store.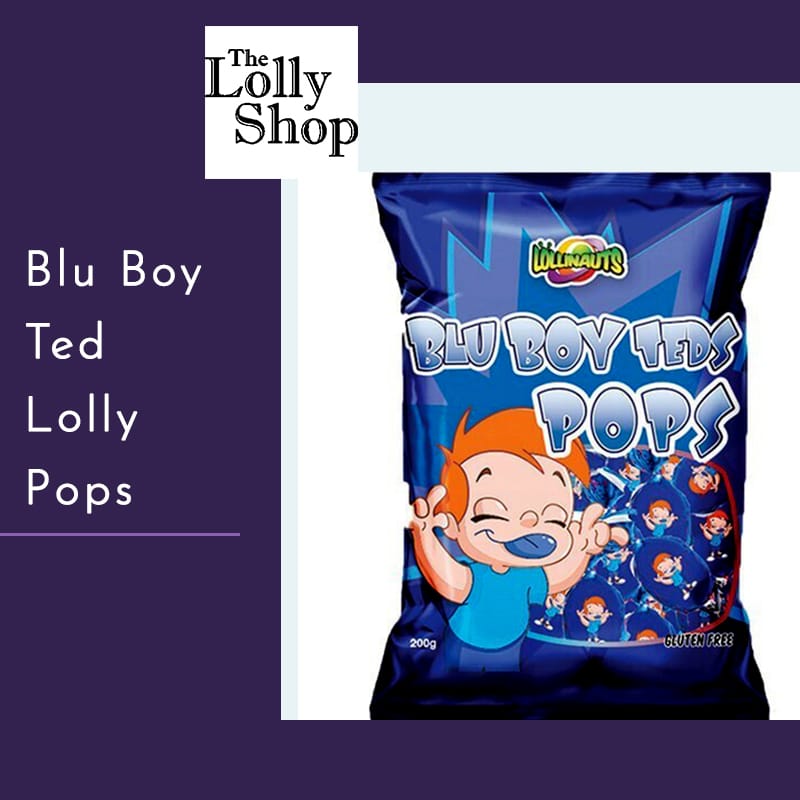 Blu Boy Teds lollypops are amazing for smiles and laughter and lots of fun tongue poking. These great Lolly Pops in blue are the product available from The Lolly Shop brand.  Your children will love these pops. It will put away whingeing, skinned knees and it will make little tongues blue (not permanently) and will make huge fun and laughter and tongue poking. Brave boys will like these pops and will create lots of fun. The girls can also participate in having Blu Boy Teds lollypops.
Our Blu Boy Teds lollypops can also refill your jars of the lollypops. The Lolly Shop is delivering huge bulk of lollies online from our warehouse of Australia. Blu Boy Teds Lolly is 1 kg bag of lollypops which are quite best-loved among blue lollies.
Book your favourite bulk lollies now and avail online discounts on these and other confectionery products.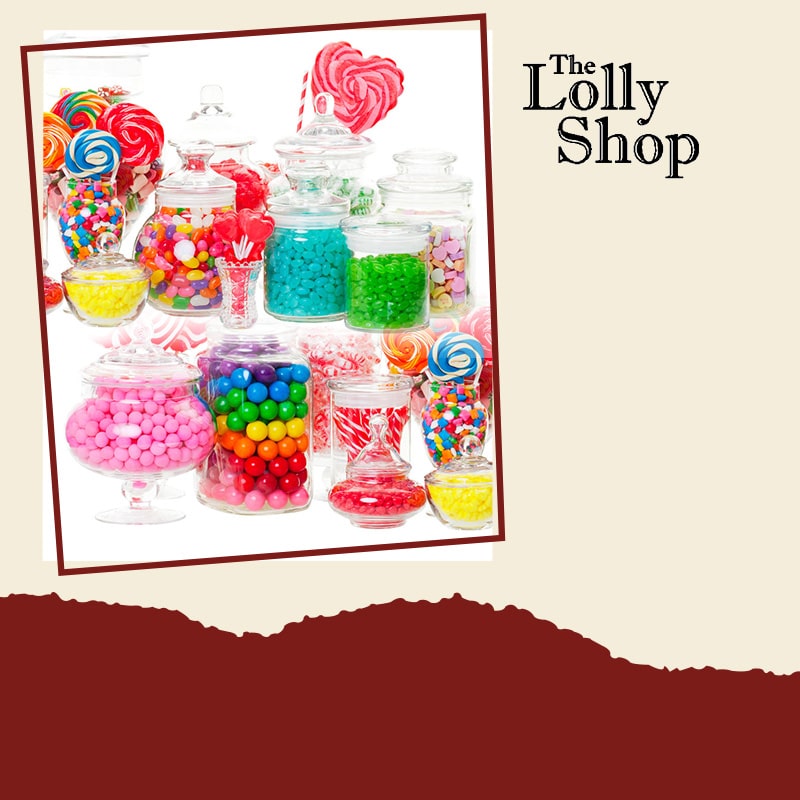 Variety in Lollies are the great strength of The Lolly Shop brand. The Lolly Shop is owned by our family business in Australia for many years supplying confectionery retailers Australia wide. We wholesale from premises in Warners Bay NSW and deliver to Sydney Melbourne and Brisbane overnight. However we also sell bulk lollies online direct to the public. Ideal if your having a function or large  kids party.
Lollies are considered as the favorite candy for children as well as adults. Bulk Lollies are ideal for a wedding functions, corporate events, promotions, themed parties and many more.
Lollies are made up of ingredients like glucose syrup, water, sugar, thickener, food acid and many more. Our Wholesale Lollies are of many different flavors including vanilla, blackcurrant, orange, lime, pineapple, aniseed, bubblegum and so on.
The shape and size of the respective lollies are of different sizes.
Order now from our online store which links through to our parent company eCommerce website for online shopping.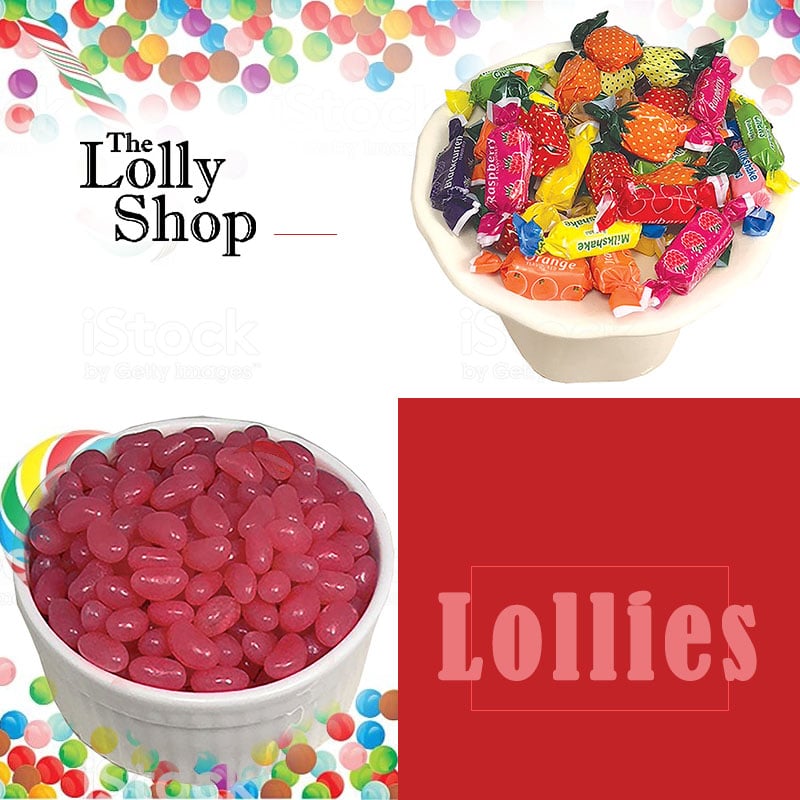 In Sydney, pink parties have a special place in the heart of Sydney candy factory. Every child love candies. Most of the parents prefer pink lollies in Sydney for girls Birthday parties. Pink lollies are of multi-varied including chocolate, shimmer pearls, marshmallows, gummy lollies, candy sticks, pink jelly beans, sour ears, crystal sticks and many more.
Pink lollies are made of powdered sugar, sour strawberry, milk, coconut.  Pink lollies can be available in different stores in Sydney and it can be available in different online sites. Pink lollies can be available at an affordable price. Nowadays, pink lollies are quite popular across different countries. People can have pink lollies in birthday bash and different kinds of events including wedding, baby shower.
The Lolly Shop is a wholesale confectionery shop which provides bulk lollies at a reasonable price. Register with our wholesale dealer Opera Foods to know the exact price for bulk orders if you are the retailer.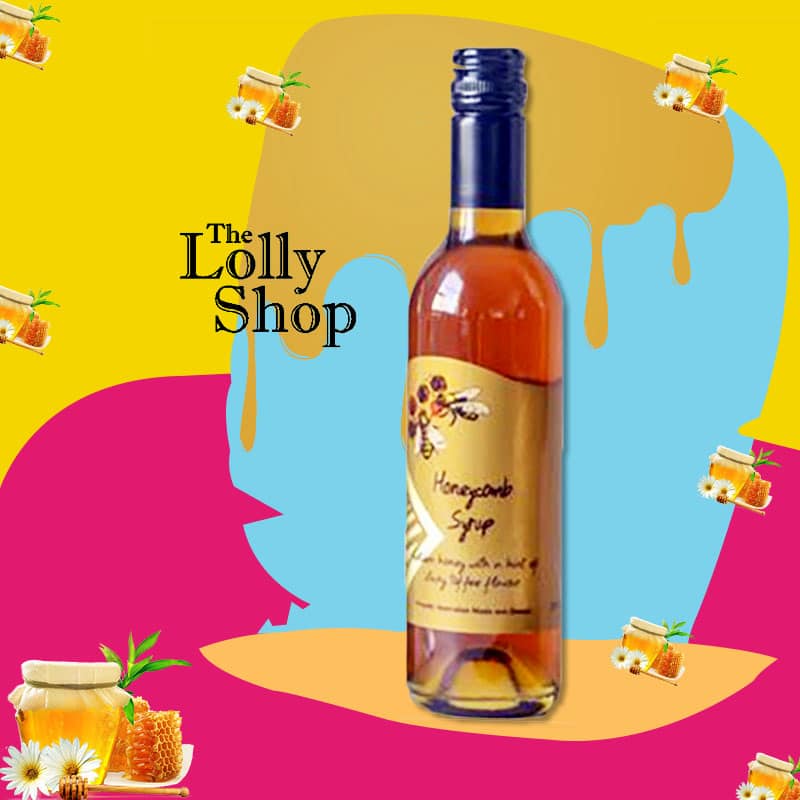 The Honeycomb dessert syrup from The Lolly Shop is multi-useful syrup which can be added as a desert topper, cocktail mixer, porridge encourager, and cake drizzler.
The Lolly Shop is the home of wholesale lollies, rocky candies, and snack foods. The Honeycomb Syrup has a hint of sticky toffee flavor which should be kept in your pantry to enhance a dessert, a snack or a milkshake. It can also be added to porridge instead of sugar because of its unique taste.
Our brand The Lolly Shop is a candy shop which brings together your favorite candies and lollies at one place to relish the same memories and taste for your kids. You can also order bulk lollies and snack foods online from our wholesale lolly brand bulk supplier Opera Foods. We deliver products overnight to the suburbs of Sydney, Melbourne, and Brisbane from our warehouse in NSW.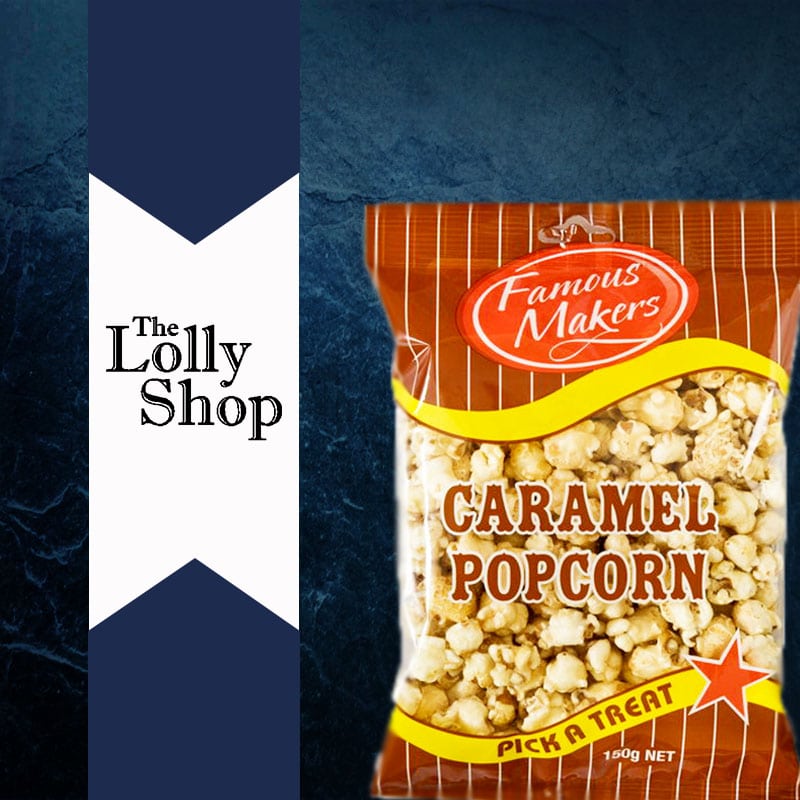 The weekends arrive and you start feeling the excitement to plan out something cool with family and friends. Some might prefer for a long drive downtown while others might organize a party in the house itself. Whatever your plans are accordingly we here at The Lolly Shop have covered all the snacks required to make the events memorable and enjoyable. Be it bulk lollies for the kids or snack foods or the grownups you will find each in our Online Store.
If on the move you can take Marshmallow Hearts which comes in different varieties of Blue and white along with the Milky Chocolate Rocky Road or the Rocky road cupcakes which has a delicious taste because of the dry nuts and fruits added in it. But if you just enjoying a cool movie with your family you can munch on our Crunchy Caramel Popcorn. This popcorn is covered with smooth caramel which is a treat for our taste buds.
The Lolly Shop is a distributor of Wholesale Lollies, Rocky Candies, and Snack Foods. Visit our online store to satisfy your wholesale confectionery needs.