Blu Boy Teds Lolly Pops Amazing for Smiles Laughter and Tongue Poking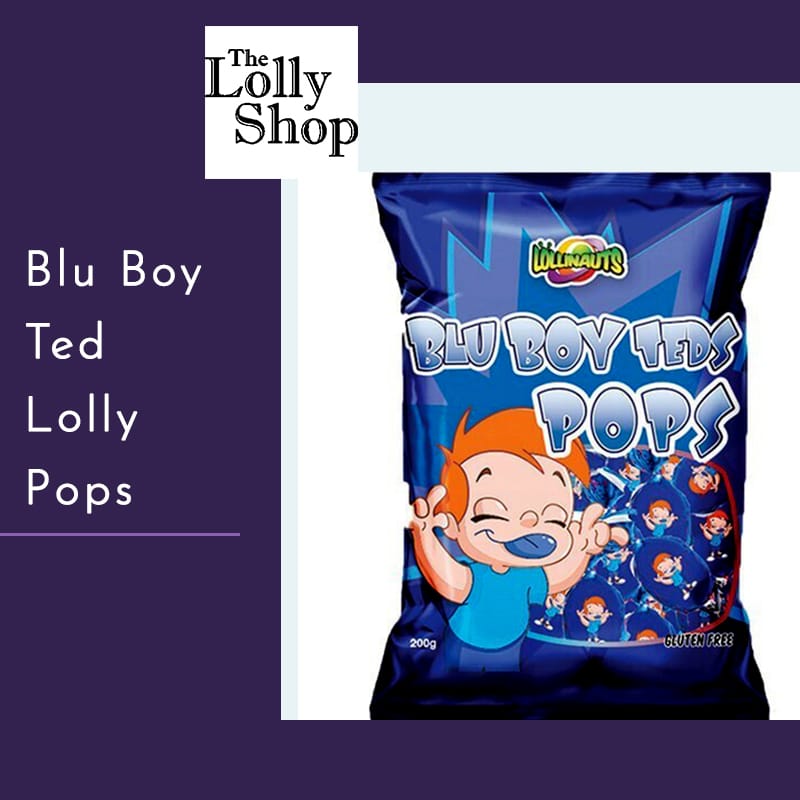 Blu Boy Teds lollypops are amazing for smiles and laughter and lots of fun tongue poking. These great Lolly Pops in blue are the product available from The Lolly Shop brand.  Your children will love these pops. It will put away whingeing, skinned knees and it will make little tongues blue (not permanently) and will make huge fun and laughter and tongue poking. Brave boys will like these pops and will create lots of fun. The girls can also participate in having Blu Boy Teds lollypops.
Our Blu Boy Teds lollypops can also refill your jars of the lollypops. The Lolly Shop is delivering huge bulk of lollies online from our warehouse of Australia. Blu Boy Teds Lolly is 1 kg bag of lollypops which are quite best-loved among blue lollies.
Book your favourite bulk lollies now and avail online discounts on these and other confectionery products.