Rock candy
now browsing by tag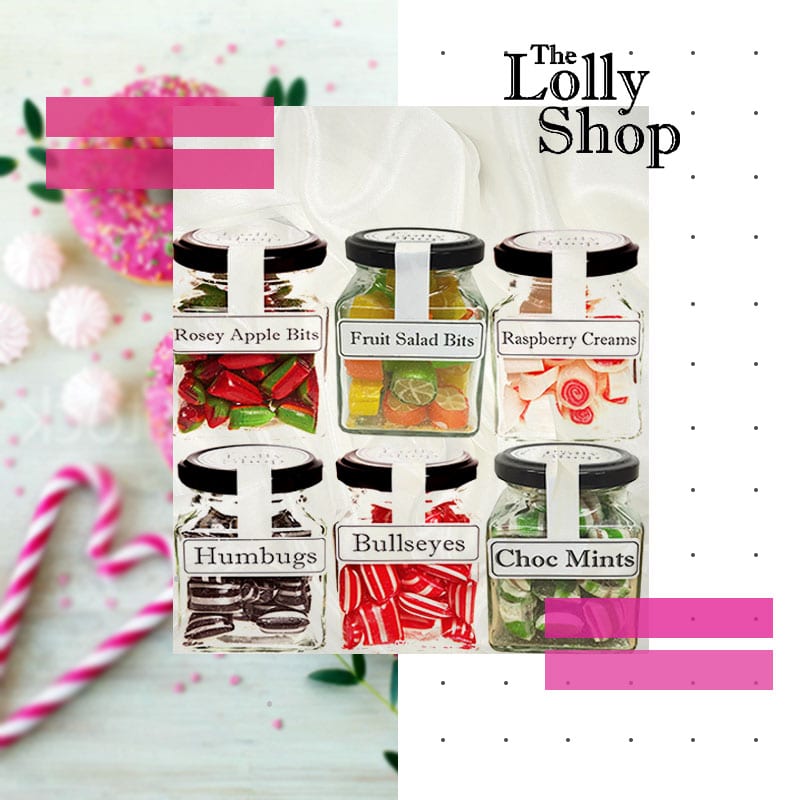 Rock candy is made as classic boiled lollies which are loved by all and I am sure it will also be loved by your kids. These lollies are available in different flavors which are packed in wholesale confectionery gift jars. Rock Candy is great to be presented as gourmet gift baskets for events and functions. They are sold in individual single units but it is best to buy the mixed pack 100gm which will be packed in boxes of 12.
You can visit our candy store brand The Lolly Shop to know more about the discounts and offers. The Lolly Shop is a supplier of wholesale lollies delivered overnight in Sydney, Melbourne, and Brisbane. To order bulk lollies, snacks or candies you can visit our parent company Opera Foods.
Boiled Lollies, or rock candy as the Americans call them, are an old fashioned hand-made sweet treat that are hard to beat for pleasing.
The Lolly Shop's Classic 100g jars still have that old fashioned look that says quality and they are still one of the most popular gourmet gift products on the market.
The Lolly Shop offers six standard flavours that are perfect everyday gift items and excellent in a gourmet gift baskets due to their universal acceptance and enjoyment.
Shown here in a clear acetone box as a set of 3 with a ribbon, there are many ways to incorporate them into a gourmet gift basket.
For bulk orders please order in advance or for regular retail orders, we always have a stock and they are available in a box of 12 of each flavour or an assorted dozen.
The Lolly Shop is a registered Australian business name and a wholly owned subsidiary of Australian fine foods wholesalers and manufacturers Opera Foods.
#boiledlollies #rockcandy #giftlollies #gourmetgifts #giftbaskets #thelollyshop #lollyshop #operafoods