opera foods
now browsing by tag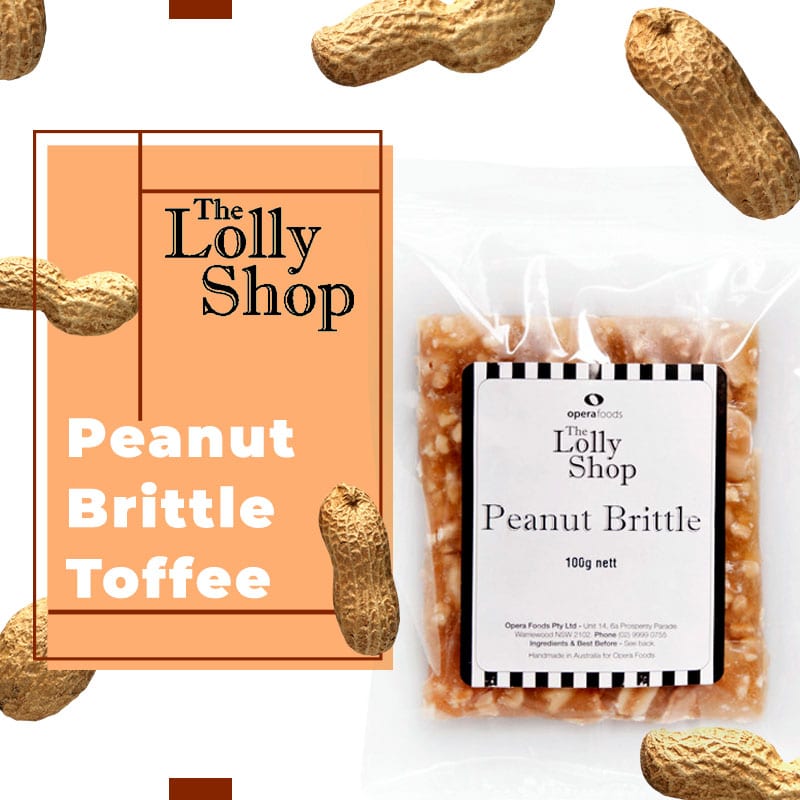 Peanut Brittle toffee is the product of The Lolly Shop brand. It is considered as one of  the crunchiest as well as  a chewy snack in Australia. The Lolly Shop is owned by Opera Foods,  a family business in Australia and it supplies bulk lollies to retailers and groceries.
Peanut brittle toffee is made up of glucose syrup, sugar peanuts, water, sodium bicarb, cornflour, gelatin and many more. Peanut brittle toffee contains protein, fats, carbohydrates sugars, sodium, and many others.
The Lolly Shop's Peanut Brittle can be purchased at Harris Farm stores or their online store.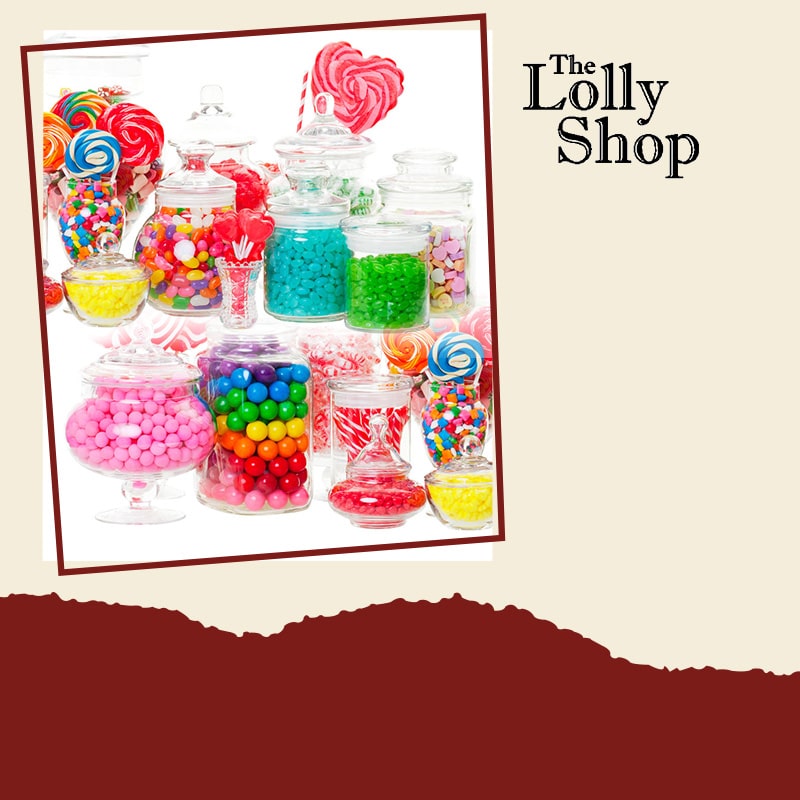 Variety in Lollies are the great strength of The Lolly Shop brand. The Lolly Shop is owned by our family business in Australia for many years supplying confectionery retailers Australia wide. We wholesale from premises in Warners Bay NSW and deliver to Sydney Melbourne and Brisbane overnight. However we also sell bulk lollies online direct to the public. Ideal if your having a function or large  kids party.
Lollies are considered as the favorite candy for children as well as adults. Bulk Lollies are ideal for a wedding functions, corporate events, promotions, themed parties and many more.
Lollies are made up of ingredients like glucose syrup, water, sugar, thickener, food acid and many more. Our Wholesale Lollies are of many different flavors including vanilla, blackcurrant, orange, lime, pineapple, aniseed, bubblegum and so on.
The shape and size of the respective lollies are of different sizes.
Order now from our online store which links through to our parent company eCommerce website for online shopping.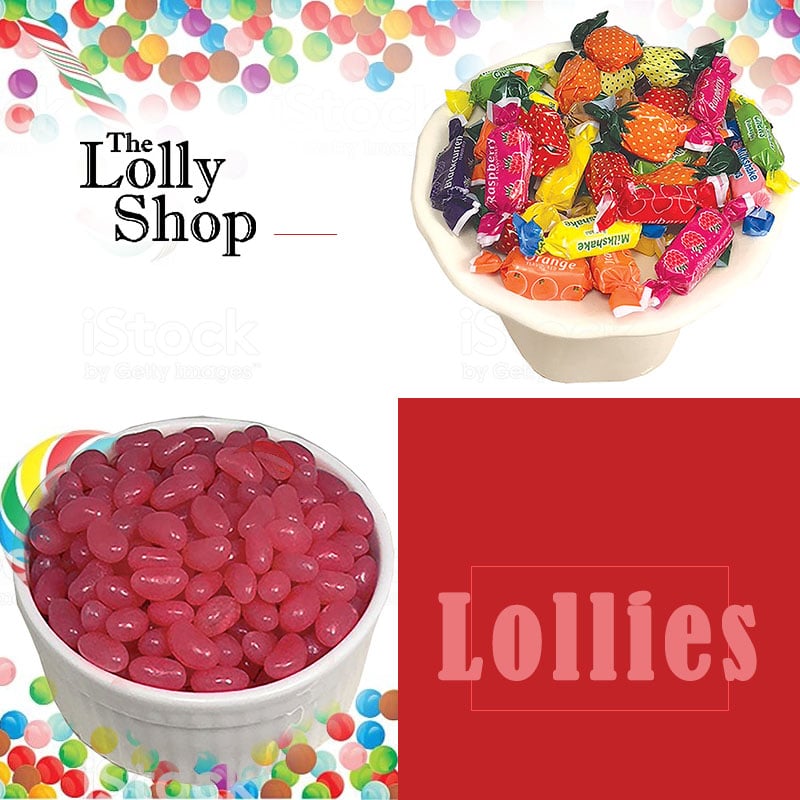 In Sydney, pink parties have a special place in the heart of Sydney candy factory. Every child love candies. Most of the parents prefer pink lollies in Sydney for girls Birthday parties. Pink lollies are of multi-varied including chocolate, shimmer pearls, marshmallows, gummy lollies, candy sticks, pink jelly beans, sour ears, crystal sticks and many more.
Pink lollies are made of powdered sugar, sour strawberry, milk, coconut.  Pink lollies can be available in different stores in Sydney and it can be available in different online sites. Pink lollies can be available at an affordable price. Nowadays, pink lollies are quite popular across different countries. People can have pink lollies in birthday bash and different kinds of events including wedding, baby shower.
The Lolly Shop is a wholesale confectionery shop which provides bulk lollies at a reasonable price. Register with our wholesale dealer Opera Foods to know the exact price for bulk orders if you are the retailer.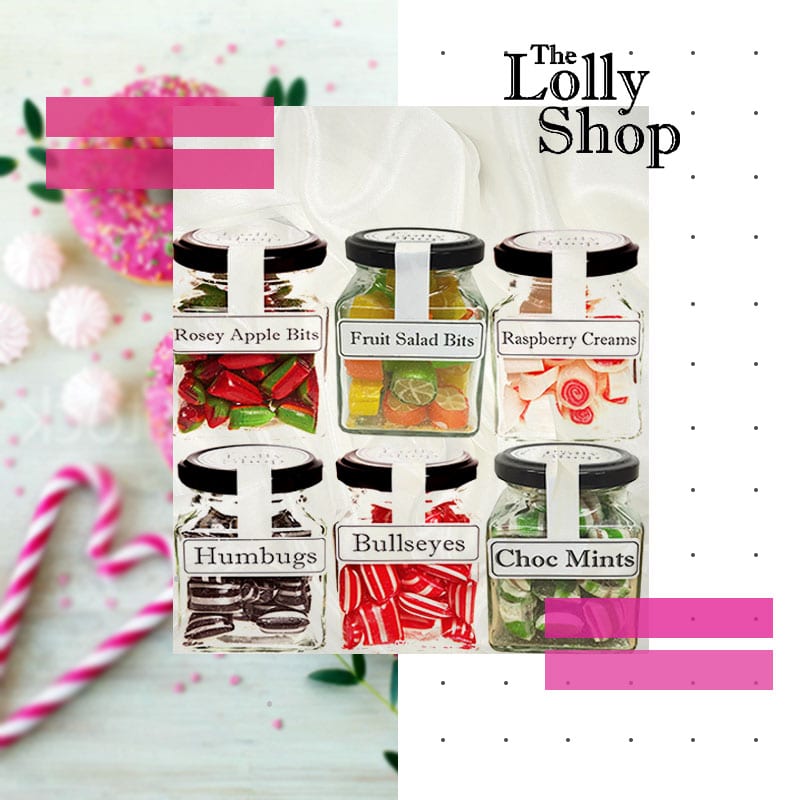 Rock candy is made as classic boiled lollies which are loved by all and I am sure it will also be loved by your kids. These lollies are available in different flavors which are packed in wholesale confectionery gift jars. Rock Candy is great to be presented as gourmet gift baskets for events and functions. They are sold in individual single units but it is best to buy the mixed pack 100gm which will be packed in boxes of 12.
You can visit our candy store brand The Lolly Shop to know more about the discounts and offers. The Lolly Shop is a supplier of wholesale lollies delivered overnight in Sydney, Melbourne, and Brisbane. To order bulk lollies, snacks or candies you can visit our parent company Opera Foods.
Ritchies IGA re-opened their refurbished and enlarged IGA store at New Lambton NSW this week with a huge variety of unique and local regional brands.
One of the featured brands is The lolly shop's snack food lines. Pictured is the stand for The Lolly Shop near the checkout counters.
The Ritchies store offers the pack of 6 Rocky road Cupcakes which includes 3 flavors (Milk Chocolate, White Chocolate and Dark Chocolate. 2 of each) so there is something for all kinds of Chocolate lovers in that pack.
See also the Macadamia Brittle and the Peanut Brittle. Two old fashioned caramel toffee lollies just like your granny used to make.
One of our best selling snack foods is the Honeycomb (plain or choc coated in a 130g bag).
The Lolly Shop is a registered business name and a subsidiary of Opera Foods Pty Ltd.
#thelollyshop  #lollyshop #snackfood #rockyroad #rockyroadcupcakes #brittle #peanutbrittle #macadamiabrittle #honeycomb #chocolatehoneycombe  #choccoatedhoneycombe #ritchies #ritchiesiga #ritchiesiganewlambton #ritchiesnewlambton #operafoods
Jersey Caramels are one of many classic old fashioned Lolly flavours available as checkout hang bags for budget buy impulse sales from our wholesale confectionery distributor Opera Foods.
Other classic lolly flavours include Hard Jubes, Licorice Allsorts, Mint Leaves, Jelly Beans, Snakes, Sour Worms, Party Mix, Caramel Popcorn etc.
All at recommended retail $2.50
#hardjubes #licoriceallsorts #mintleaves #jellybeans #snakes #sourworms #partymix #caramelpopcorn #operafoods #thelollyshop #lolliland #lollyshop #jerseycaramels #impulsesales #impulseproducts #checkoutproducts
Pink & White Marshmallow Twists are a perfect colour scheme for a girls party lolly bar.
The Lolly Shop, wholesalers, offer bulk confectionery in 1kg bags at budget prices to enable you to stock a whole Lolly bar for your next Girls party.
The Lolly Shop also has a blue Series for boys Parties
Marshmallows are a classic favorite lolly and people of all ages will enjoy them.
Buy them at bulk prices now from confectionery wholesalers Opera Foods