popcorn
now browsing by tag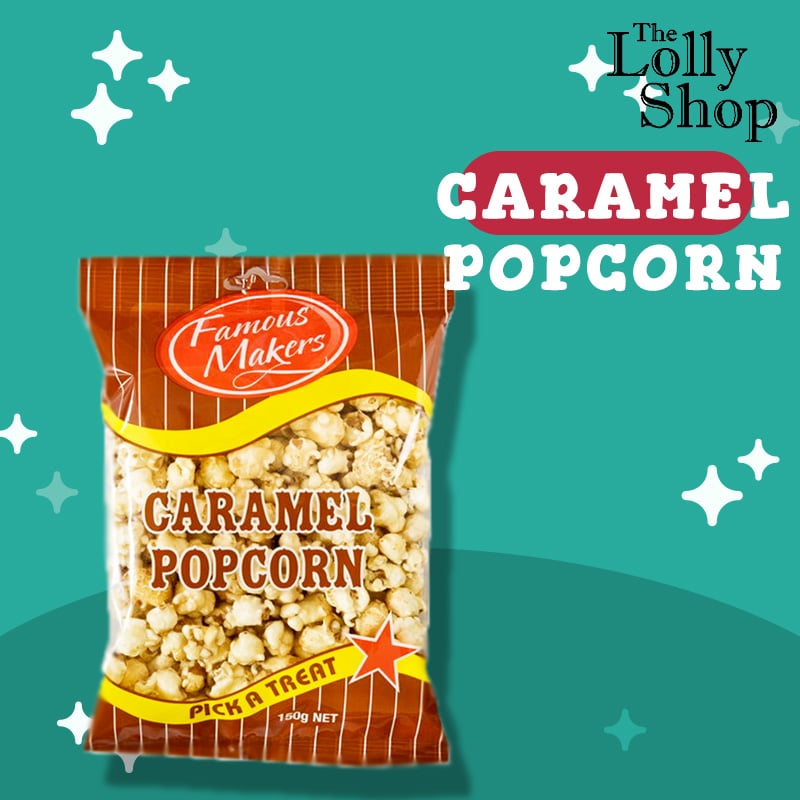 Get some yummy Caramel Popcorn for Movie Night. The Lolly Shop produces delicious and yummy lollies and they distribute a wide ranges of other confectionery including Caramel Popcorn, pink lollies, blue lollies and rainbow colored lollies.
The Lolly Shop distributes bulk lollies to retailers in Sydney, Brisbane as well as Melbourne.  Caramel popcorn is crunchy caramel popcorn that tastes sweet and fine. Caramel popcorn is available in hanging bag, your  wholesale confectionery which is quite considered ideal for impulse buyers.
Caramel Popcorn is perfect for family Movie Night ideas and it is a popular snack food in Australia. This caramel popcorn will increase the fun as it always keeps people lively and energetic. Your family can all share caramel popcorn while watching home movies.
Bulk buy Caramel popcorn 150g  it is popular among snack foods in Australia.
For more information visit our parent company website where you can get a special deal for bulk volume orders. Book your favourite candy products now and get great online discounts. View the product here in our store in the snack food category.