peanut brittle toffee
now browsing by tag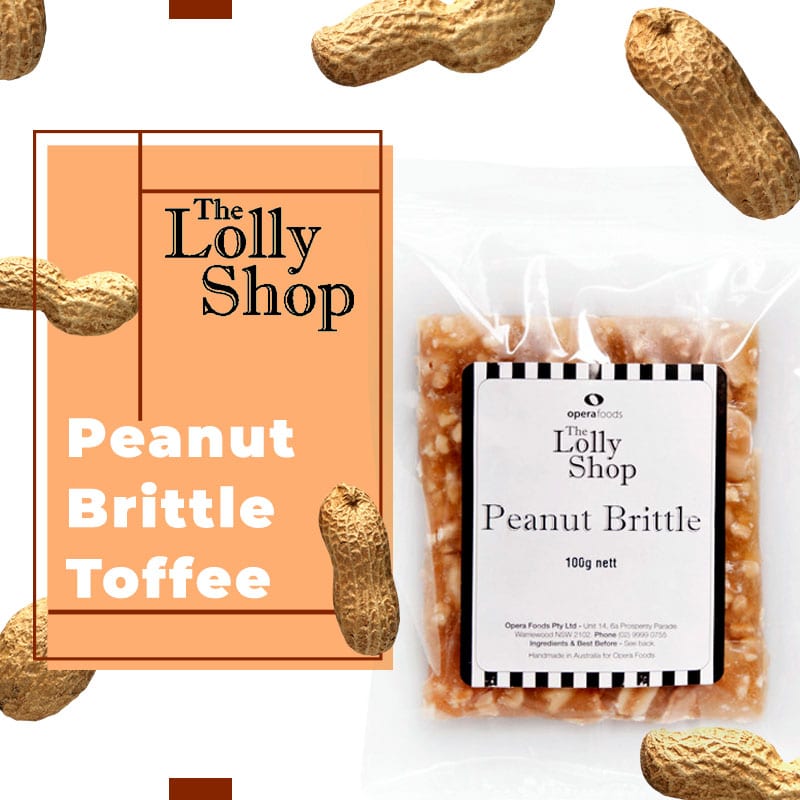 Peanut Brittle toffee is the product of The Lolly Shop brand. It is considered as one of  the crunchiest as well as  a chewy snack in Australia. The Lolly Shop is owned by Opera Foods,  a family business in Australia and it supplies bulk lollies to retailers and groceries.
Peanut brittle toffee is made up of glucose syrup, sugar peanuts, water, sodium bicarb, cornflour, gelatin and many more. Peanut brittle toffee contains protein, fats, carbohydrates sugars, sodium, and many others.
The Lolly Shop's Peanut Brittle can be purchased at Harris Farm stores or their online store.