m and m
now browsing by tag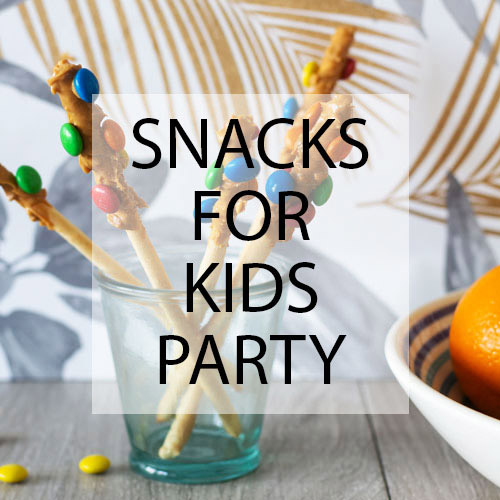 Are you stuck for kids party snack ideas? Try these M and Ms peanut butter sticks. They are super easy to make and just a few ingredients go a long way so they won't break the budget either.
Ideal for a birthday party, sleepover or even just a fun snack after school, these adorable little sticks hit the right balance between snack and sweet treat.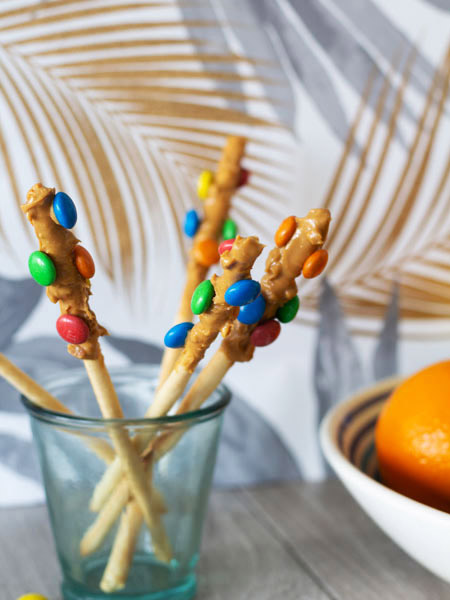 To make roughly 20 sticks you will need…
1 pack of about 20 breadsticks (as skinny as you can get)
100g m and ms
2 tbsp peanut butter
Begin by stirring the peanut butter to loosen it a little.
It helps if you give it a few 30 second bursts in the microwave. The oils melt so it becomes runnier and far more easy to work with.
Dip the breadsticks in the peanut butter, spreading it up with the help of a spoon, and then twisting to fully coat.
Press the m and m's into the peanut butter and place upright in a glass to serve.
As an alternative you could use pretzel sticks and mini m and m's. Super cute.
Don't forget you can bulk buy lollies right here at wholesale prices. Or check out what other gourmet groceries we have online.