lolly bar
now browsing by tag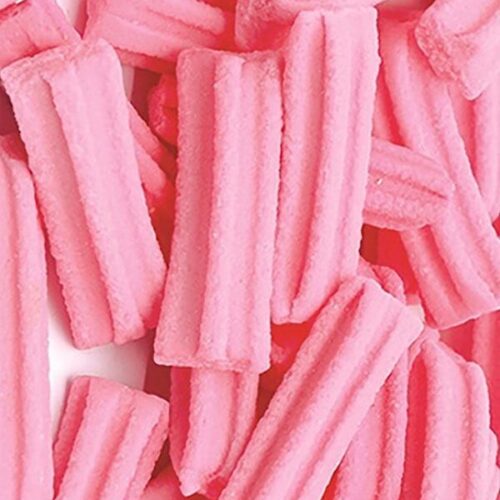 When it comes to lollies for your wedding or hen party, a well-chosen lolly can go a long way to helping create a memorable occasion. Musk sticks are ideal for many reasons.
Nostalgia is always welcome at a wedding.
The love 'em hate 'em thing is a great talking point.
A point of difference that people will remember
And, yay…pink!
What are musk sticks?
As familiar to Australians as Vegemite and TimTams, musk sticks are a type of lolly. Nearly always pink, they are made from a semi-soft sugar fondant that tastes of perfume. Musk perfume, to be precise. The texture is as much a part of their divisive nature as the scent. Kinda hard, soft, crumbly, chalky and powdery all at the same time.
Are musk sticks Australian?
Musk has been used in candy for centuries. The first musk candies were in the Middle East around the sixteenth century. From there they spread to Europe, where they were a popular breath freshener, and by the eighteenth century had reached Australia. But musk sticks? Those are most definitely Australian.
What is the flavour in musk sticks?
Once flavoured with the highly-prized scent from the musk deer, they are now (happily) made with a synthetic musk scent. They are however usually made with gelatine so are not vegan or vegetarian, and although not made with gluten-containing ingredients are most likely not to be gluten-free either.
Musk stick cocktails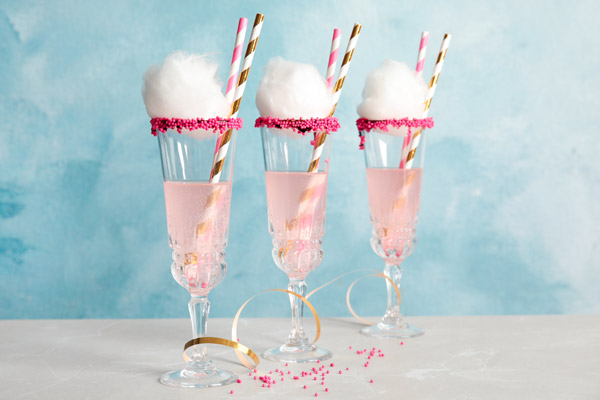 Embrace the theme with these lovely vodka champagne candyfloss cocktails.
Based around homemade musk stick vodka, you would need roughly 2 bottles of champagne to 1 bottle of vodka (750ml). This would yield about 16 portions served in average sized champagne flutes.
For the musk stick vodka
Drop 250g musk sticks into a 750ml bottle vodka and leave to infuse for at least 2 days. Shake well.
For the vodka champagne cocktails
Add a shot of the flavoured vodka to each glass and top up with champagne, leaving a space at the top for a cloud of candyfloss. You could decorate the rim of the glass by dipping it into sugar syrup and then crushed pink lollies. Don't use musk stick lollies for this as they would a) be too perfumed and b) they would melt.
Our mini musk sticks are the perfect size for a party.
Check out our range of bulk lollies at wholesale prices for your wedding lolly bar and beyond…